Motherland Quality Drums Classes….                                                                                                                                Rhythm Begins Here
Master drummer Pape Diouf from Senegal. Learn "Sabar" and "Tama" (Talking Drum ).
Friday afternoon 5:00-6:30pm
Experience the Power of Djembe and DounDoun Drums with Malik Sow from Senegal. He Teaches the Traditional African way, Making the Novice to Master Comfortable. Malik Teaches Technique, musical phrasing and breathing, and encourages you to express yourself.
Saturday Afternoons @ 1:30 to 3pm
Pashyo Sarkin is a singer, percussionist, band leader, workshop leader. "Magical Drums" classes and drum circles bring magic into your life. Studying ancient rhythms from Africa and Brazil you enter a new and exciting world. Playing on African Djembe drums or Congas you develop many new skills. You learn to keep a steady beat, listen to other players, improvise and play solo phrases.
Classes are Sundays from 2:30 to 4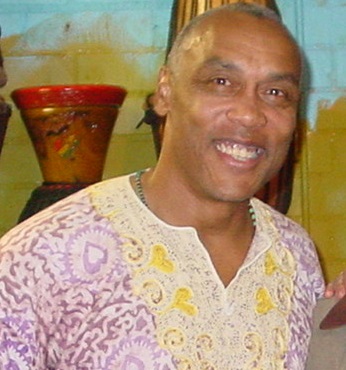 Shangowale Jones is an accomplished West African drummer. He began playing djembe in the 1970's with Mor Thian from Senegal, then became a certified Tam
Tam Mandingue instructor. He teaches Guinea style djembe, dunnun, and bell music.
Class Time :  Every Tuesday 7-8:30 PM
No sign up required, just show up
Gary Craigwell is an Afro/Cuban percussionist. He has a vast repertoire of knowledge and skills pertaining to the music of the African diaspora via Cuba. His classes are engaging, stimulating and a lot of fun. Gary will teach conga, shekere, bell, and bass drum patterns.
Classes are on first sunday of the month 12:30 to 2pm.